How to put spyware on iphone
You could install a spy app on their smartphones. These apps let you monitor their social media, read their text messages, track their location, and even record their calls. All recorded data is stored online, so you can access it from anywhere. There are a lot of spy apps available for Android and iOS, but only a few are worth your time.
Without further ado, here are the five best spy apps available right now:. Important: All the apps listed below are completely undetectable — Once installed on a phone, the spy app hides its icon and runs in the background immediately. All you have to do is install the mSpy app on the target phone the phone you are monitoring , then activate it using your license code. Once mSpy is activated, you can log in to the online portal to access information collected from the target phone such as messages texts, WhatsApp and other messaging apps , phone calls, browsing history, and GPS location.
One of my favorite features of mSpy is its no-jailbreak feature, which allows you to spy on an iPhone without jailbreaking it. Their trained technicians will help you every step of the way.
Want to spy on an Android phone? There are no settings or options to configure.
How to Detect and Remove Spyware on iPhone?
After installation, you can log into your account and start tracking. Highster Mobile works with devices running Android 2. I tested it on a Samsung Galaxy S5 Android 4. Once installed and configured, it runs in the background and silently records all user activity, including call recordings, call history, GPS, texts, emails, photos, social media and instant messages Facebook, WhatsApp, Skype, etc. All the data collected can be viewed through a web-based portal or mobile app.
Top 10 Spying Apps for iPhone 12222 [UPDATED]
There are two versions: Premium and Extreme. FlexiSPY Premium offers everything you generally need from a phone spy app, but if you want more advanced features, the Extreme version might be what you need. So should you use FlexiSPY? I would only recommend using it on a jailbroken iPhone or rooted Android.
Make sure you NEED all the features before you spend the money.
What Can iPhone Spyware Do?
Hoverwatch is a spy app that tracks and records phone calls, texts, instant messages, locations and visited websites. If you are a parent who wishes to monitor the movements and communications of your child, Hoverwatch allows you to do so via a secure Web portal. I tested it on my Android phone and it worked quite well.
The Hoverwatch app works on all Android devices running Android 4 and up.
The program was every bit invasive as you might think. Auto Forward accessed text messages, call log, GPS tracking information, social media messages , pictures, and just about everything else that took place on the phone. That same picture was sent directly to the phone that we were spying from.
Think of it this way; Tracy, our consenting co-worker, has her phone in her hands and I am monitoring her device from mine. The program snaps a picture on her device, then automatically sends that picture to me. I can now view that picture on my phone. A little creepy, but wait, it gets worse…. I listened to a conversation as if I were standing there myself. There are many who will say that this is overstepping the bounds of ethical cell phone monitoring and you might be one who agrees.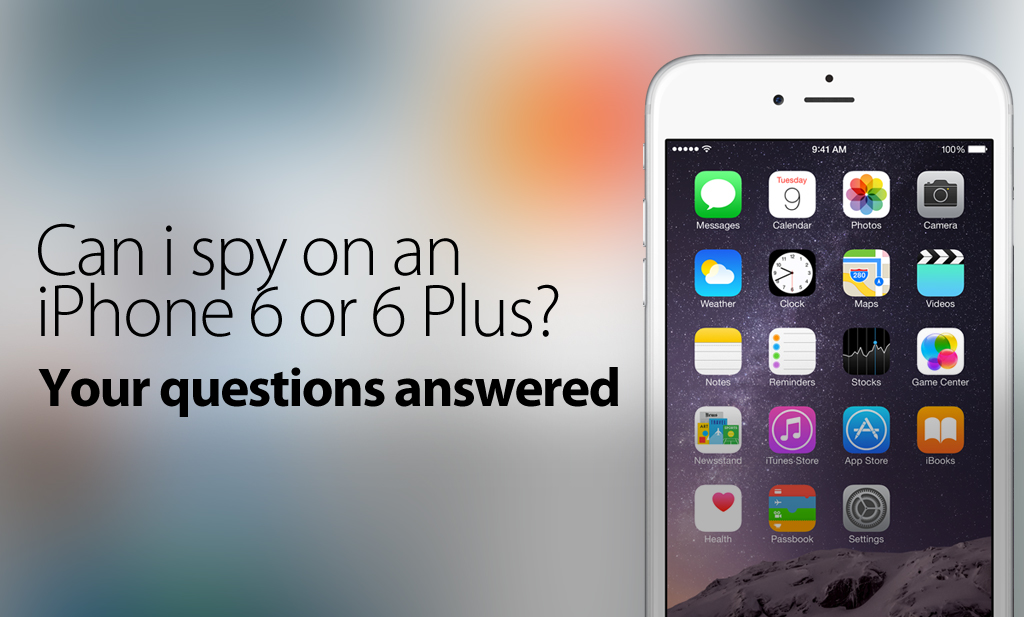 From our investigation, we can draw no other conclusion than to say that it is absolutely possible to spy on virtually any cell phone without having it in your possession. The cell phone spy apps that exist today operate by establishing a remote connection to the phone they are monitoring. Once that connection is established, any information on the targeted phone can fall prey to the person operating the spyware. If you have a phone that you feel may have been compromised by this type of software, it is advisable that you replace the phone by simply changing your number or performing a factory reset, which may not be sufficient to remove the spy program from your phone.
Read this article for more info on how to spy on a cell phone without having access to the phone. While this story is based on true events the names have been changed to protect their true identities. Cell phone spy software enthusiast and researcher. Other features include stealth mode, free updates, and a web-based control panel, all included for free with your Xnspy iPhone subscription.
For instance, if you are only interested in spying monitoring chats or call logs from a particular contact, you watchlist that contact number.
How to Install mSpy Without Physical Access for iPhone [No Jailbreak]
This way, you get alerts for all the Watchlisted contacts, locations, chats, etc. Spyzie is another app that you can look up to for your installation-free iPhone spying needs because it works just like the other two apps discussed above.
iphone 6 spyware app.
Top 3 Incredibly Useful iPhone Spyware in 12222.
is there spyware for cell phones.
And just like them, Spyzie also offers its own set of features. However, what put Spyzie on the third spot is its price. Before you start spying on the iPhone without installing a software, you will need the following:. The first most important thing you need that makes spying possible with having to install a software is the Apple ID credentials of the person whose iPhone you want to spy.
Since we will be viewing data stored on the iCloud, we will need these credentials. Now to spy on phones without installation, you are going to need a spying app. This spying app will pick data from the iCloud and display it to you via a remote web account. In case you are wondering which spying app to use, Xnspy is a good recommendation. It is one of the top rated iphone spy apps. They are useful only for basic monitoring.
A powerful spyware app now targets iPhone owners – TechCrunch
For advanced spying, there is no other way but to Jailbreak the device but this is not the case with Xnspy. Here are some of the features of Xnspy at a glance:. Wondering how to monitor a cell phone without installing software using Xnspy? Here is what you need to know. You no longer need the target iPhone.
On the Xnspy dashboard, enter the Apple ID and password for the iPhone target device you want to monitor. Xnspy will detect the account and start creating data backup.
PRE-INSTALLED IPHONES
It will take at least 24 hours for the app to transfer data from the target device to the Xnspy server to facilitate remote monitoring. This time, all the data from the target device will be already there on your account. Navigate through the dashboard menu to see call logs, iMessages, instant messenger chats Facebook Messenger, WhatsApp, Viber, Line, Kik , location details, emails, photos, and videos stored on the target iPhone.
Xnspy is a reliable solution for your spying needs especially if you are looking for a way to spy mobile without installing software. There are a few more things to consider when you choose a spyware. We believe this to be the most important factor when someone buys a spyware. There so many unforeseeable scenarios where you could need help from experts.